NO STANDARD HIGHER, NO COMMITMENT STRONGER
At Jaguar, our commitment is unwavering, it's all embracing, and most importantly it's forever. Even after leaving the showroom, you take with you the expertise that continously protects, enhances and expands your driving experience. That's why Customer Service is so important to us - because we want to ensure you are always in safe hands, so your experience with Jaguar is a long lasting one.
BOOK A SERVICE ONLINE
You can now book a service for your Jaguar online. With a range of service, pricing and location options available, we've made service booking quick and easy.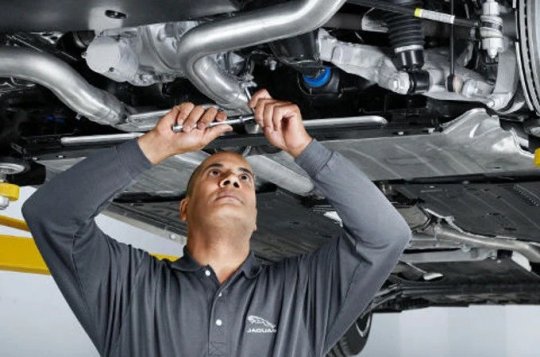 SERVICING AND REPAIR
From the moment you contact your Jaguar advisor, you will be in the hands of highly trained and qualified specialists. Using Jaguar cutting-edge diagnostic equipment, Service Technicians will assess your Jaguar and carry out any necessary repairs using specially designed tools. If you need a repair, we will only ever use Approved Jaguar Genuine Parts. When booking your service our priority is to always keep you mobile. With this in mind we offer a full suite of mobility options such as drop off, premium taxi, collection and delivery, while you wait service or a courtesy car.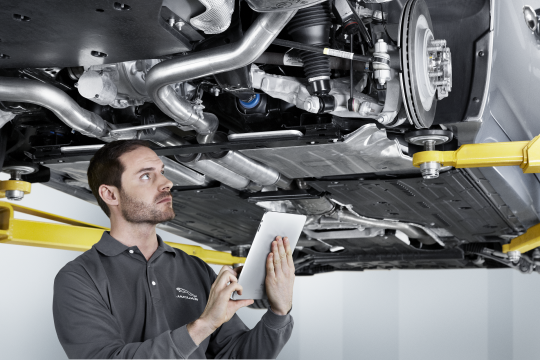 SERVICE PLANS
Getting behind the wheel of a Jaguar is a unique sensation, one that you can enjoy even more when your car is looked after by an outstanding fixed-price service plan. This high level of service will protect your Jaguar investment, ensure optimum performance and help maintain the requirements of your Manufacturer Warranty.
JAGUAR ROADSIDE ASSISTANCE
Jaguar Roadside Assistance is designed to give you reassurance if your vehicle for any reason becomes immobilized. Whether that be from a puncture, breakdown or accident, we will be there to assist you. Jaguar Roadside Assistance is available throughout your Jaguar Warranty and Extended Warranty period. The Jaguar Roadside Assistance call centre is open 24 hours a day, 365 days a year and is staffed by an experienced and helpful team.
WARRANTY
For your peace of mind, we provide a comprehensive 5 years/150,000 km Jaguar's Warranty as standard, which covers repairs required as a result of a manufacturing fault. It ensures that your Jaguar is always in the most capable hands. Jaguar also offers Extended Warranty designed to reduce your cost of ownership and offer all reassurances you expect. To find out more about purchasing a Jaguar Extended Warranty,
TOTAL CARE APP
The Jaguar Total Care App is your 24/7, one stop shop for all your customer care needs. Whether you require roadside assistance, GPS directions, want to search for new accessoires or simply locate our nearest showroom or book your next service, the Total Care App from Jaguar makes it possible with the simple touch of a button. To enhance your vehicle ownership experience, download the free App today. Available from Google Play and iTunes App Store.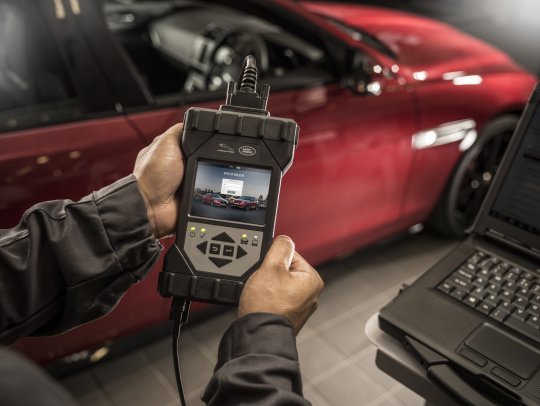 ONLINE SERVICE HISTORY
The service history of your vehicle will be stored and updated in a secure online database. This includes pre-delivery inspection, all your scheduled services, related service items and body inspections.